Employer brand & internal communications
The stakes for internal communications and employer brand have never been higher, from remote working to looking for meaning and retaining talent.
Our expertise
Auditing your assets

By carrying out interviews with a panel of collaborators (questionnaires, workshops and individual interviews), you'll get feedback on your existing HR & internal communications process, perceived managerial culture and values, the quality of work life and CSR engagement.

Competitor benchmark

What makes you different? How could you improve your HR presence? We'll sift through the websites and social media accounts of your competitors with a fine-tooth comb – from the quality and frequency of publications to the size and involvement of their communities.

Target employer brand

Created during a workshop with top management, HR and Communications teams, your target employer brand platform will help determine the values you want to project (as well as any gaps) in order reinforce your company's HR identity.

Communications plan

Creating strong consistent messaging requires a structured plan. Yours might include editorial content, social media strategy (organic or paid), recruitment campaigns, targeted SEO actions, job boards or gamification. Our project managers will help you choose and implement the most appropriate approach for your employer brand.
Identity

Human Resources and CSR are an integral part of your identity. That's why it is so important to adapt your graphic charter. These visual elements need to be coherent with your overall image, but will also have their own identity – for example, why not create a specific HR logo? Let's not forget the importance of editorial guidelines for all your employer brand content.

Written content

Drawing on diverse inspirations and expertise, our editorial teams will help you create content aligned with your HR culture – blog articles, management and expert interviews, white papers and more.

Audio & video content

Indexel has a dedicated video team and integrated studio in Paris. Nothing stops us – collaborator portraits, interviews, live events and turnkey digital ones. What's hot? Podcasts, motion design animation and social media teasers.

Digital

By establishing a dedicated digital ecosystem, you can deploy your employer brand actions and measure their effectiveness more easily. To achieve this, we have many strings to our bow, from creating HR sites (recruitment and intranet) to deploying recruitment campaigns (search and social), data analytics and dynamic reporting.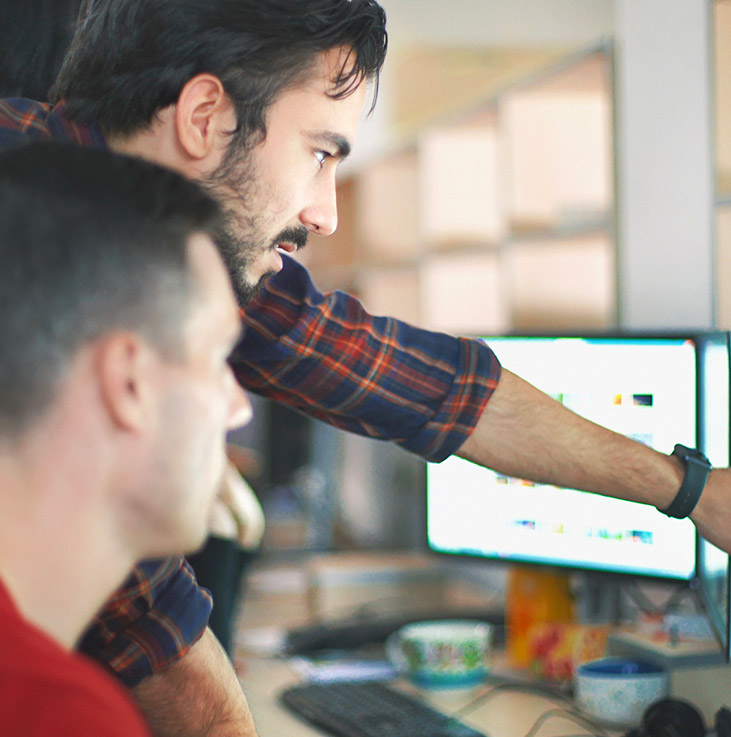 A project?
Contact our expert