Expertise éditoriale
Essayez le Content Marketing !
#content, #Content marketing, #marketing, #marketing de contenus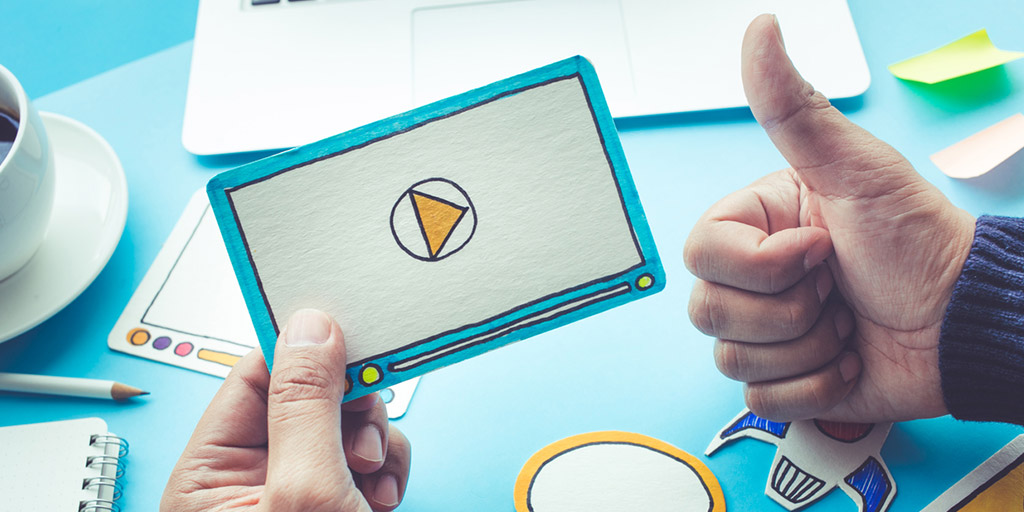 Créer une relation forte avec sa marque nécessite la mise en place d'une stratégie de communication qui passe notamment par la production et la diffusion d'une information utile, non mercantile et virale. A l'heure des réseaux sociaux, le « marketing de contenu » s'avère plus que jamais incontournable, particulièrement dans les secteurs du B to B.
Toutes les marques n'ont pas les moyens de Red Bull. La boisson énergétique a investi, selon les estimations, entre 40 et 50 millions d'euros pour financer le saut depuis la stratosphère de Félix Baumgartner, en octobre dernier. Les retombées médiatiques de l'opération Stratos – huit millions d'internautes ont suivi l'événement en direct sur Youtube – ont généré jusqu'à trois fois les montants investis. Voilà donc une opération de Brand Content par excellence, dans le sens où il s'agit d'un « échange entre une marque réussissant à construire une relation émotionnelle avec son public et un consommateur ayant le sentiment d'être diverti sans sentir la pesanteur d'une pression commerciale » (Les nouveaux défis du Brand Content – Thomas Jamet – éditions Pearson – mai 2013).
Aider avant de séduire, informer avant de promouvoir
D'un budget bien plus abordable que le saut du parachutiste autrichien, le Content Marketing permet également de créer une relation privilégiée et sur le long terme entre une marque et son public. Dans les secteurs du Business to Business, le marketing de contenu introduit une nouvelle manière d'attirer et de fidéliser les prospects : en leur fournissant de l'information utile, non directement commerciale, à valeur ajoutée et qui pourra de plus être enrichie au travers d'un dialogue avec les internautes via les réseaux sociaux. En d'autres termes, il s'agit d'aider avant de séduire, d'informer avant de promouvoir. Car désormais, c'est l'internaute qui va vers la marque en cherchant par lui-même la solution à son problème ou son besoin via les moteurs de recherche, les forums en ligne et les communautés professionnelles. Ce n'est qu'après avoir trouvé l'information ou l'expertise « objective » qu'il attendait qu'il passera à l'action et s'engagera progressivement vers l'offre de l'annonceur. Dit autrement, le content marketing a pour objectif d'amener la demande à l'offre (pull marketing) au lieu de pousser l'offre vers la demande (push marketing).
Une réflexion en amont est indispensable
Comme un phare au milieu de la nuit, le contenu guide les internautes à la recherche d'informations utiles à leur métier. La panoplie des moyens d'information à valeur ajoutée que peut mettre l'entreprise à leur disposition est vaste : expertises et contenus métiers intégrés au site web ou au blog, livres blancs, témoignages de clients ou points de vue de partenaires, reportages vidéos, newsletters… Pour autant, il ne s'agit pas d'accumuler les outils ! Une stratégie de content marketing réussie passe forcément par une réflexion en amont sur l'expertise proposée, sur la prise en compte des audiences concernées et de leurs habitudes de consommation de l'information, sur les moyens de diffusion (réseaux sociaux, événements physiques, relations presse…) mais aussi sur le séquencement des informations à partager avec la communauté et sur l'interactivité qui ne manquera pas d'en découler. Le tout s'intégrant bien évidement avec la stratégie globale de l'entreprise, car il s'agit in fine de… marketing.
La ressource pour aller plus loin
L'éditorial pour mieux vendre
Vous avez encore faim d'actus ?
Tous les mois, régalez-vous des dernières nouveautés marketing, directement servies dans votre boîte mail !