Lab créa
Pas de marketing efficace sans charte graphique !

Non, la création d'une charte graphique n'est pas réservée aux multinationales ! Avec la multiplication des supports et des canaux de communication, maîtriser son image n'est plus une option. Sans charte graphique, peine perdue. Avec, vous récolterez même des fruits inattendus. Explications.
Le document fondateur des directions marketing-communication
La charte graphique définit les grands principes servant à assurer la cohérence essentielle entre les différents supports de communication d'une marque. Usage du logotype, choix des polices de caractères (fonts) à utiliser selon les supports (digitaux, print, bureautiques…), univers chromatique, choix iconographiques… autant de sujets que va régir ce document de référence pour toutes les créations ultérieures. Le but : définir une somme de « méta-règles » à la fois souples et structurantes pour assurer l'homogénéité des différentes productions graphiques et ce quels que soient les intervenants.
Une charte graphique réussie dépasse largement le périmètre des règles d'utilisation du logo ou des typos : il s'agit véritablement de la « quintessence graphique » de la marque. Pour la construire, il est impératif de s'appuyer sur les valeurs de la société, son histoire, son ADN… bref, sur sa plate-forme de marque.
Les piliers essentiels d'une charte graphique réussie
Toute charte graphique se doit – a minima – d'aborder les points suivants :
Présentation du logotype et des règles d'utilisation afférentes

Définition de l'univers typographique, tant pour les supports digitaux, print que bureautiques

Présentation du territoire chromatique

Définition de l'univers iconographique et motion

Définition du "Ton of voice"
Mais une charte graphique n'a de réelle valeur que lorsqu'elle démontre son usage par des exemples concrets. C'est cela qui va permettre aux futurs utilisateurs de s'approprier facilement cet outil :
Déclinaison de la charte graphique sur les éléments de papeterie et de bureautique (cartes de visite, de correspondance, papier à entête, communiqués de presse, masque PPT et word…)

Exemples de supports digitaux (Réseaux sociaux, landing pages, sites web, emails, web banners…)

Exemples d'encarts presse et publicités

Goodies

Stands
La maîtrise de l'image, par tous et partout
Du fait de la très grande diversité des types de contenus mais également des acteurs impliqués, les aspects graphiques et éditoriaux d'une marque deviennent indissociables. Il est donc nécessaire d'adjoindre à ce document purement graphique une partie plus éditoriale, ceci afin d'asseoir votre marque et maîtriser son image sur tous les supports. Définir le « ton of voice » permet à tous les intervenants de parler d'une même voix, audible par toutes les cibles et en adéquation avec le support utilisé. L'idéal étant bien entendu de proposer une véritable charte éditoriale complète qui couvrira toutes les problématiques liées à la production de contenus, qu'ils soient écrits ou graphiques.
Plus qu'un simple ensemble de lois
Une charte graphique réussie offre un cadre strict mais non contraignant pour que chacun puisse s'exprimer. Elle permet donc à tous les collaborateurs de parler d'une même voix vers l'extérieur et crée de surcroît un fort sentiment d'appartenance et ce, quelle que soit la taille de l'entreprise. Véritable document fédérateur, la charte graphique va souvent bien au-delà des attentes initiales des directions marketing ou communication en « libérant » certains esprits : chefs de projet, responsable produit ou de marché, etc. Ces derniers voient dans cet ensemble de lois un terrain de jeu propice à la création de supports de communications variés tout en respectant le cadre défini.
Alors, prêt à passer le cap ?
La ressource pour aller plus loin
Identité & réputation : les nouvelles règles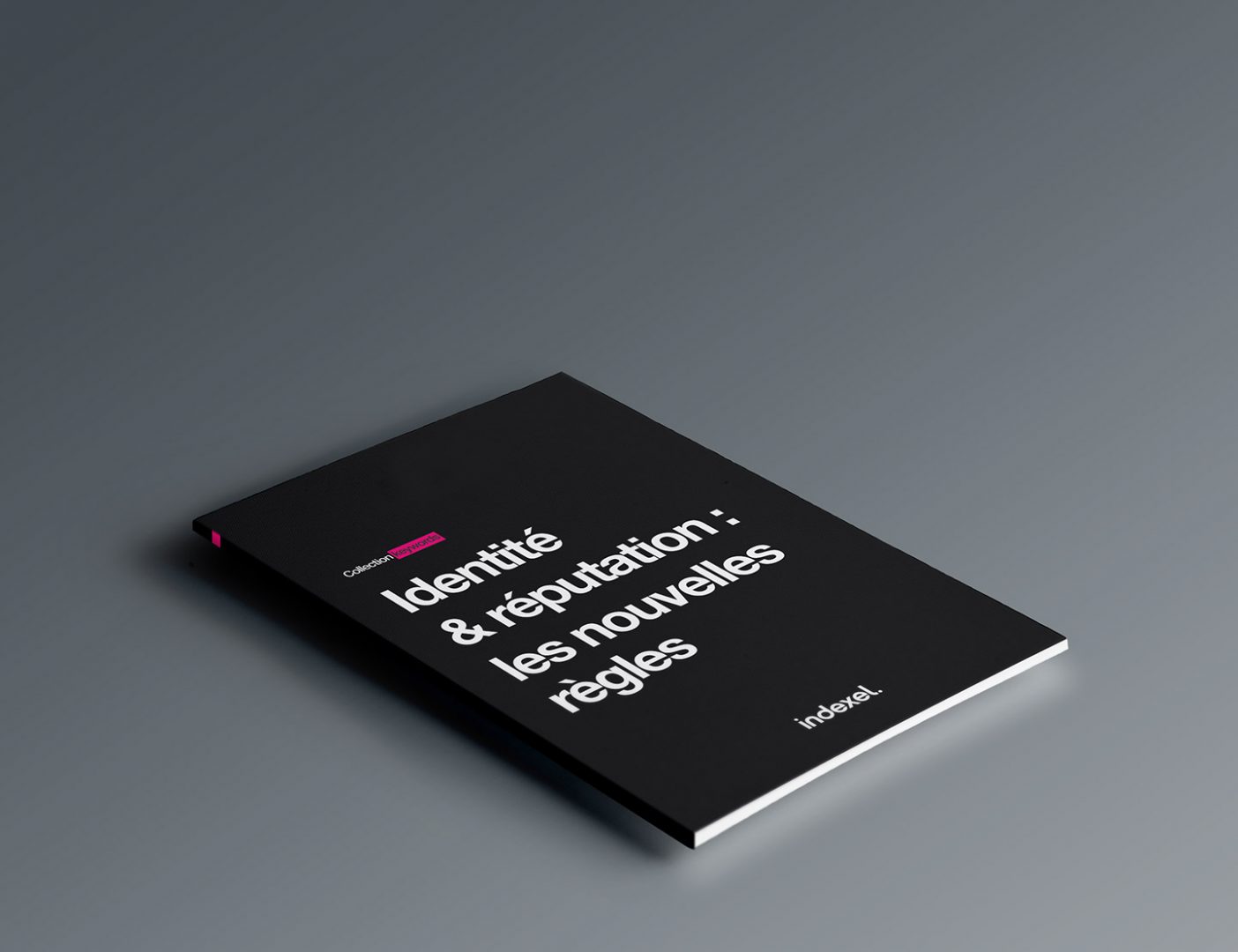 Vous avez encore faim d'actus ?
Tous les mois, régalez-vous des dernières nouveautés marketing, directement servies dans votre boîte mail !