Data & performances
Google Ads vs Facebook Ads : match en 3 sets
#ads, #facebook, #google, #ppc, #stratégie

Chacune dans son domaine est devenue le passage obligé des marques : impossible aujourd'hui de concevoir une stratégie marketing sans les plateformes Google Ads et Facebook Ads. Mais je suis souvent confronté à cette question : comment articuler sa stratégie entre ces deux canaux d'acquisition ? Départageons-les en trois sets !
"Google is where people go to make a decision; Facebook is where they go to avoid making a decision."
Set 1 : une différence d'approche
La première variation de taille entre ces deux plateformes est simple à comprendre : Google Adwords fonctionne – comme son nom l'indique – avec des mots-clés. Le principe ? Un utilisateur recherche des baskets, le moteur de recherche propose des annonces en lien et renvoie vers une page d'achat.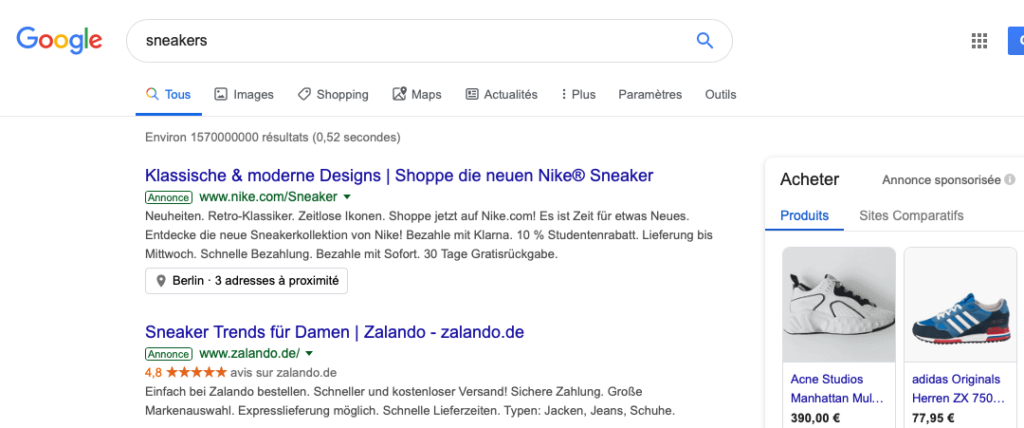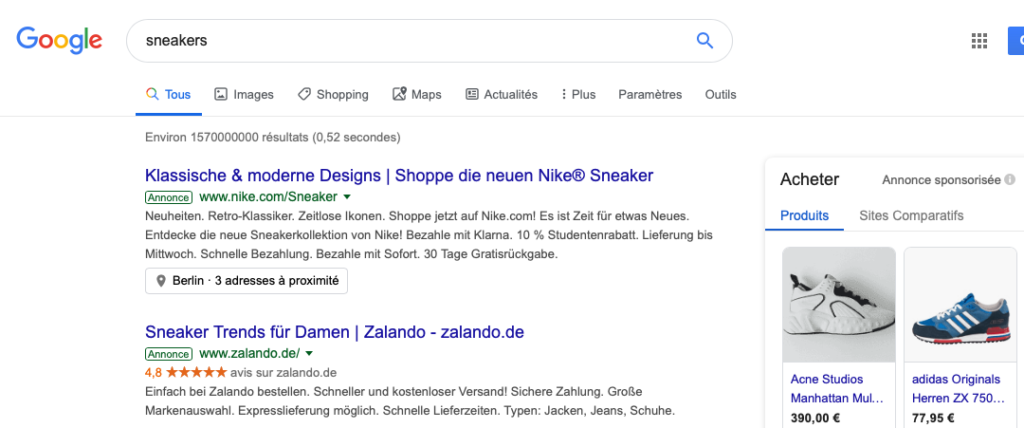 Chez Facebook, la démarche est inverse. Les publicités ont ​​ pour vocation d'inspirer l'utilisateur et de l'encourager à effectuer un achat.
Pour le dire autrement, les annonces Google sont diffusées sur requête de l'internaute tandis que Facebook se base sur le profil de l'utilisateur et de ses intérêts pour amener les annonces à lui.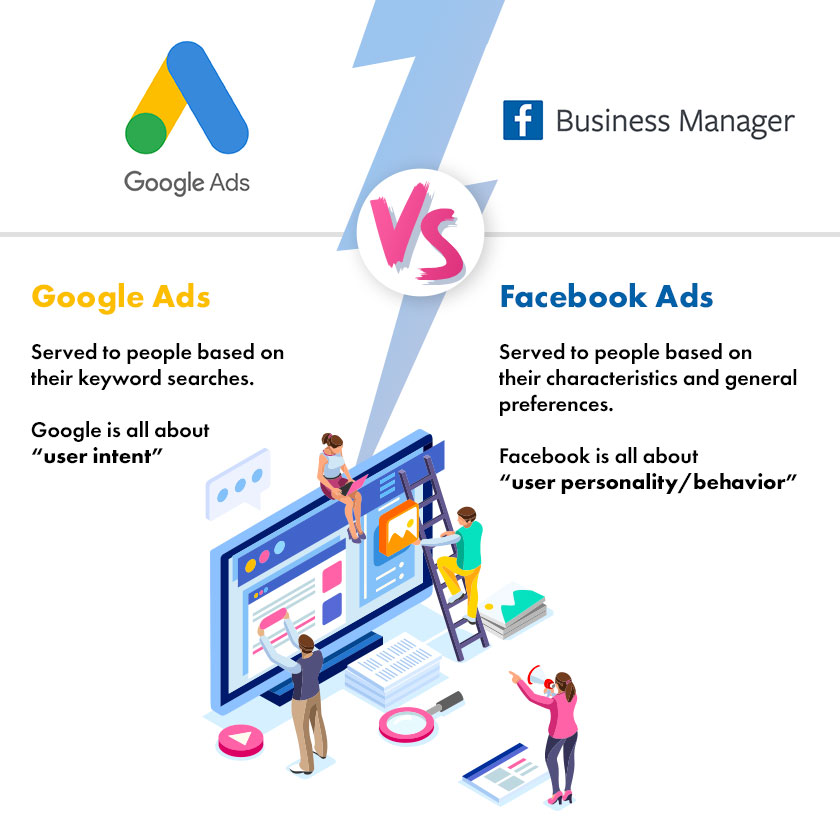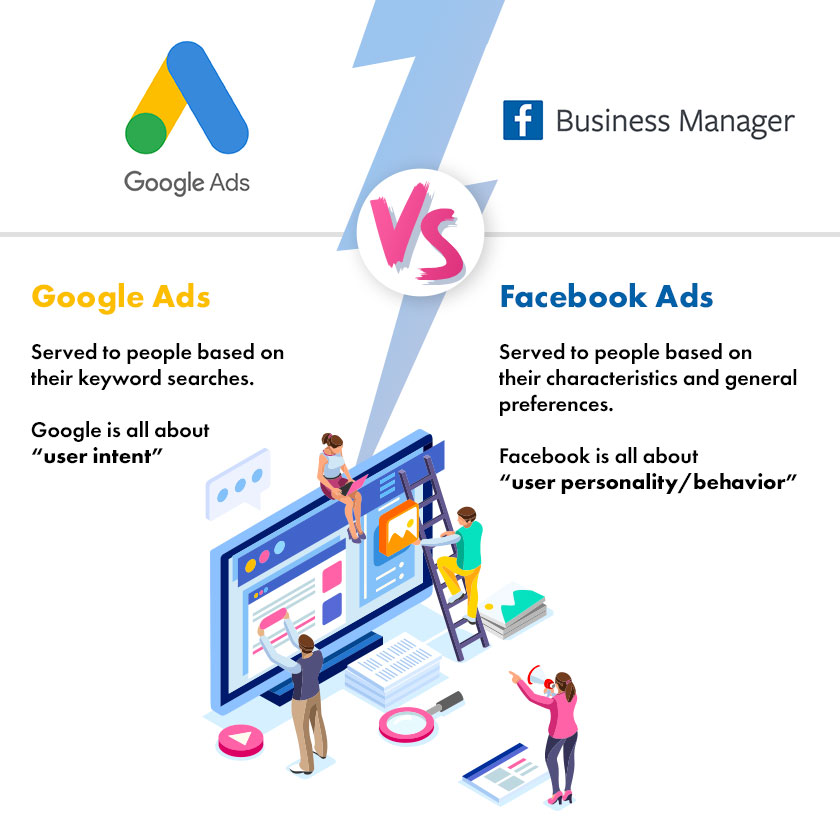 Set 2 : la bataille de l'attention
Les annonces Google sont en concurrence avec de nombreuses autres messages publicitaires. Elles doivent donc aller directement à l'essentiel et se démarquer de la concurrence.
Pas de ça chez Facebook. Ici, les annonces apparaissent généralement dans le flux et doivent présenter un attrait visuel, de sorte que l'utilisateur visé soit face à une publicité qui l'intéresse et ce, sans démarche active de sa part. En somme, Google demande d'abord un travail éditorial quand Facebook mise autant sur le texte que sur le graphisme.
Set 3 : et en termes de stratégie ?
Pour les Google Ads, les messages des différents annonceurs vont être immédiatement comparés entre eux et les arguments commerciaux sont une force pour attirer les prospects : délais de livraison, promotion en cours, marques vendues… Tous ces éléments peuvent être mentionnés au niveau de l'annonce et sont des critères décisifs pour décider le visiteur à cliquer sur votre publicité.
Sur Facebook Ads, le message n'étant pas comparable avec d'autres annonceurs de prime abord, on peut se focaliser sur des aspects moins commerciaux : le lifestyle, le style, l'utilisation du produit, etc.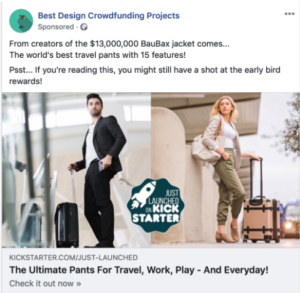 Ici, les arguments mettent l'accent sur le produit et la participation à la campagne de crowdfunding. Le format permet d'éviter à la marque de se comparer avec d'autres marques de pantalons sur des mots-clés extrêmement génériques.
Eh oui, faire des annonces Google Ads sur des mots-clés tels que "Pantalon de voyage" ou "Pantalon femme" n'aurait présenté qu'un intérêt limité et le succès aurait été difficile à atteindre.
Vous voyez donc l'intérêt, en particulier sur des mots-clés très répandus. La méthode de ciblage des Facebook Ads permet à un annonceur de parler davantage du produit et de ses qualités sans être directement noyé dans la masse d'arguments commerciaux de ses concurrents. 🏊‍
La ressource pour aller plus loin
Quels KPIs pour vos campagnes de notoriété ?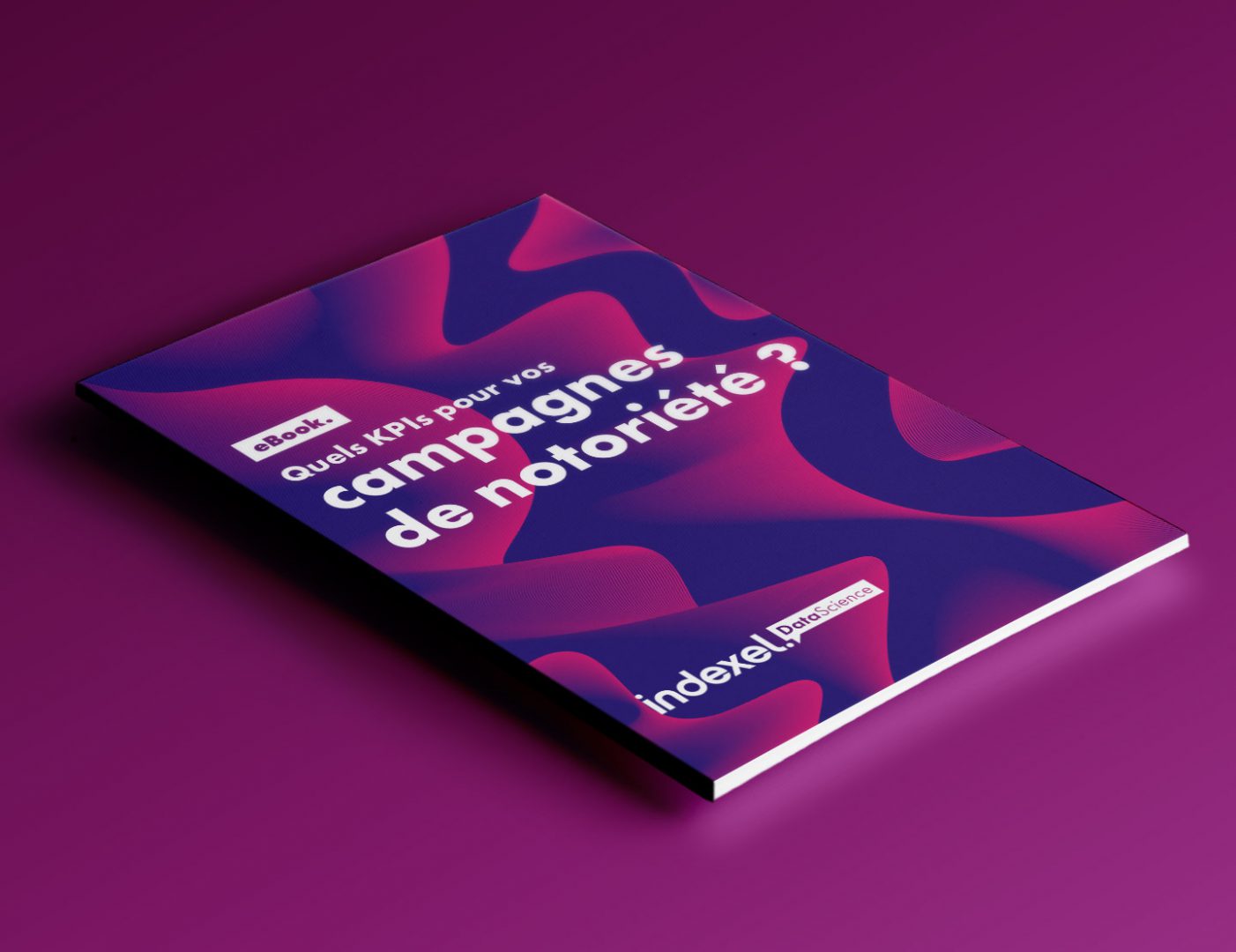 Vous avez encore faim d'actus ?
Tous les mois, régalez-vous des dernières nouveautés marketing, directement servies dans votre boîte mail !