Data & performances
Vocal Search, Assistants vocaux… Quand la pub donne de la voix !
#assistant vocal, #Vocal search

Vous avez remarqué ? La voix s'invite de plus en plus dans nos pratiques digitales quotidiennes… et donc dans celles de vos audiences ! Alors il est clair que la pub ne va pas laisser longtemps libre ce nouveau terrain de jeux. A vrai dire, le grand chamboulement a déjà commencé… alors autant vous y préparer. Je décrypte.
Tout d'abord, attention ! Ne confondez pas recherche vocale et assistant vocal : la recherche vocale consiste à dicter une requête à votre appareil qui va la retranscrire à l'écrit (les fameux "dis Siri", "ok Google"…). Les résultats sont donc similaires à ceux visibles quand la requête est tapée sur le clavier.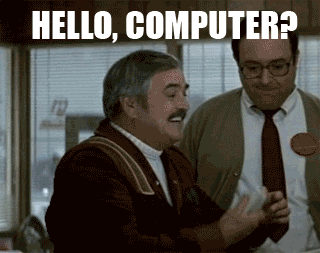 L'assistant vocal, va, lui, converser avec vous et répondre oralement à vos requêtes. Les deux approches sont donc bien différentes… et les mécaniques publicitaires aussi !
Le SEA à l'épreuve de la recherche vocale
Déjà 30 % des recherches digitales sont effectuées sans écran ! Voici quelques pistes pour adapter votre stratégie d'acquisition.
Quand vous faites une recherche par écrit, en général ce sont des mots clés que vous entrez dans Google, Facebook ou autre. Très rarement des phrases.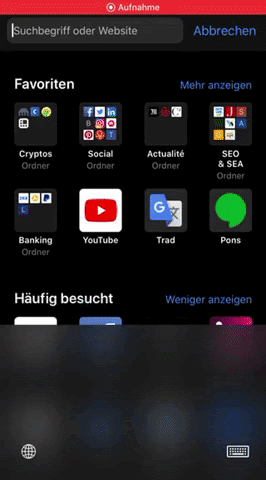 Par exemple, vous saisirez  "meilleur burger paris" alors qu'avec la recherche vocale, vous composerez naturellement des phrases comme : "Je cherche le meilleur restaurant de burger à Paris" ou encore " Je cherche un bon petit burger à Paris".
"A l'oral, vous pouvez prononcer entre 110-150 mots par minute alors qu'en moyenne, à l'écrit, une personne tapera entre 38 et 40 mots seulement. "
You can speak 110–150 words per min, as opposed to avg person's typing 38–40 wpm. -@purnavirji
De fait, vous allez donc devoir repenser tous vos mots-clés avec des "Comment", "Pourquoi", "Où", "Près de moi", etc.
Mais vous allez aussi devoir refondre le squelette même de vos campagnes, en jouant avec vos groupes d'annonces. Vous pourrez par exemple constituer un groupe d'annonces en privilégiant des mot-clés pour la recherche textuelle, puis le dupliquer en changeant les mot-clés et y intégrer ceux qui conviendraient mieux à une recherche vocale.
Astuce du pro : n'oubliez pas que le niveau de qualité reste la clé du succès. Alors on n'hésite pas à modifier ses titres d'annonces afin de bien y inclure ses mots-clés  😉
Assistants vocaux : les ads du futur
"Dis Siri, quel temps fera-t-il demain?"
"Alexa, peux-tu me jouer la dernière musique que j'ai écouté?"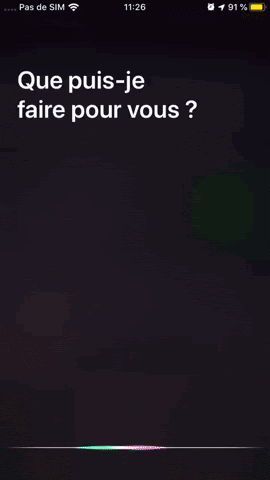 Prenons l'exemple de l'enceinte connectée 'Echo, qui embarque Alexa, l'assistant vocal d'Amazon qui, de sa douce voix rassurante, vous renseignera sur absolument tout… et gratuitement !
"Si c'est gratuit c'est que vous êtes le produit"
Certes, vous n'avez pas (encore) été la cible de publicités avec Alexa. Mais, rappelez-vous : vous n'aviez pas non plus vu de publicité sur Youtube au tout début de la plateforme. Et aujourd'hui vous ne pouvez plus regarder une vidéo sans a minima une petite coupure pub.
Voilà pourquoi les marketeurs les plus malins se demandent comment ils vont bientôt pouvoir utiliser les assistants vocaux pour toucher au mieux leur audience… sans être intrusifs !
Alors tout le monde y va de sa petite idée : une réponse sponsorisée à une question posée ? Pas idiot, mais on la place où, cette publicité ? Avant ou après la réponse organique ?
Le cas Amazon
Cette année, Amazon a testé la publicité plus ou moins secrètement en version beta (mais sur le Net ça fuite toujours un peu…).
D'ailleurs, quand je vous disais " si c'est gratuit c'est que vous êtes le produit", cela s'applique bien ici: les personnes ciblées par ces publicités test sont celles n'ayant pas souscrit à l'offre Amazon Music sans publicités à 8 dollars par mois !
Il y a quelques temps, une annonce aurait ainsi été diffusée pour la sortie du jeu Fortnite. "Aurait été" car, jusqu'à ce jour, Amazon dément être à l'origine de l'annonce…
Pour mieux comprendre, voici la vidéo qu'un twittos a diffusé :
Voir le Tweet
Lorsque l'utilisateur demande "Alexa, comment vas-tu aujourd'hui ?"
Cette dernière répond :"I'm fired up for battle. I've been playing Fortnite. If you're also aboard the battle bus, ask me, 'Where should I drop in Fortnite?' to hear my recommended landing spots"

La réponse d'Amazon face à cette polémique ?
"When customers ask Alexa about her interests, she occasionally responds with answers that make reference to popular culture. Today's answer referenced a popular videogame Fortnite. This was not an advertisement—we have not introduced advertising on Alexa." via Voicebot.AI
Franchement, cela ressemble fort à une publicité Amazon pour ce type de produit :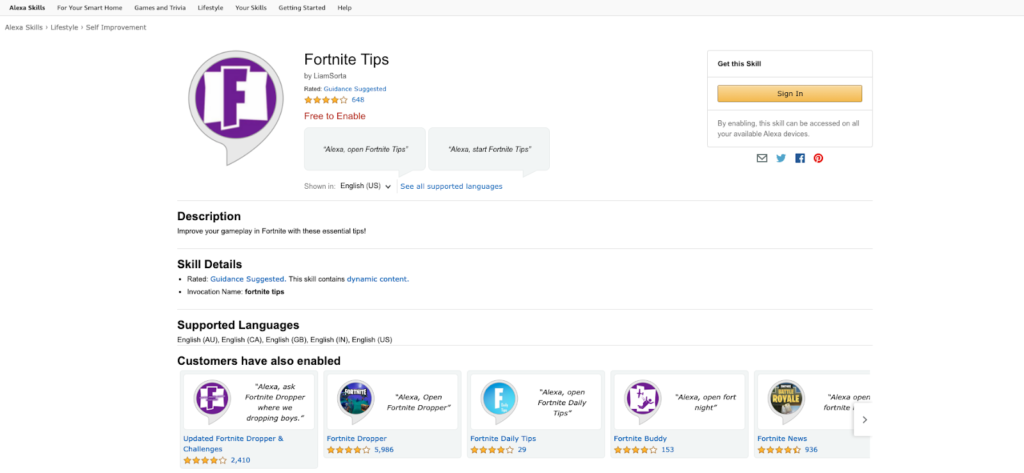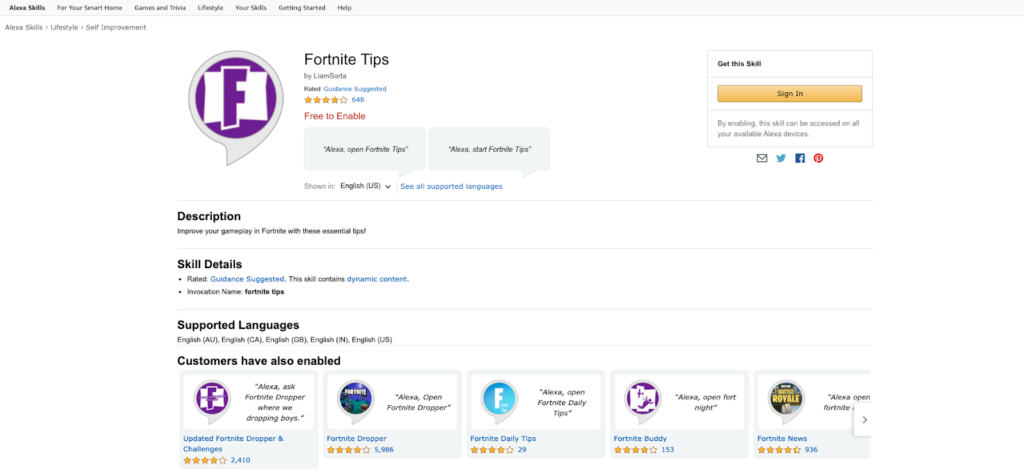 Nous n'avons pas encore le fin mot de l'histoire, mais cela nous donne une idée de ce à quoi pourrait ressembler une publicité via un assistant vocal dans le futur.
La ressource pour aller plus loin
Quels KPIs pour vos campagnes de notoriété ?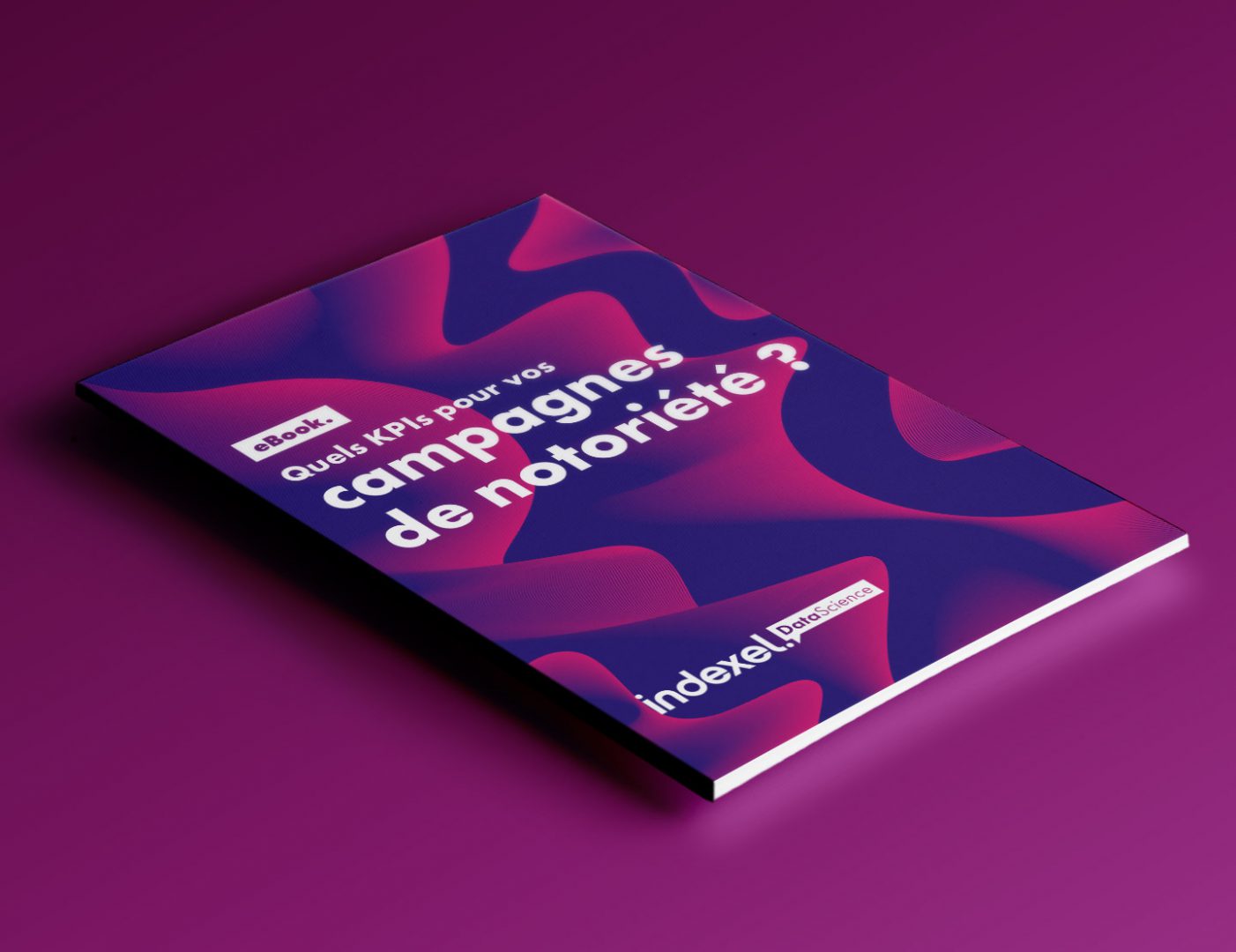 Vous avez encore faim d'actus ?
Tous les mois, régalez-vous des dernières nouveautés marketing, directement servies dans votre boîte mail !